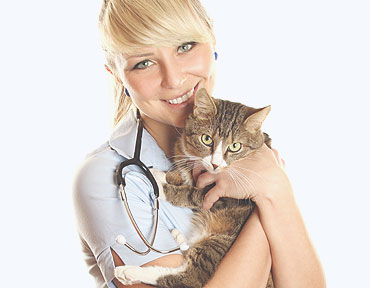 The Le Veto team has worked very hard to get to where we are today, but since day one, we have been providing gold standard care, whenever possible, to our clients and their pets.
Our hospital is a referral centre that provides a wide range of services, including medical treatment plans, preventative healthcare, advanced surgeries, and many more.
Our nursing team is lovely and very professional, always taking care of our patients and making sure that animal welfare is at its best.
Our team of vets graduated from different veterinary colleges worldwide, such as The Royal Veterinary College, Moscow State Academy of Veterinary Medicine and Biotechnology of K.I. Scriabin, Nantes-Atlantic National College of Veterinary Medicine, Food Science and Engineering, The Lebanese University, and Kharkiv State Zooveterinary Academy.
Veterinarians are trained to provide you with the best individualised treatment option for your pets. After taking into consideration all the factors related to your animal (such as their age, breed, health status…), the vets will provide you with multiple treatment options and will help you make the best decision that will suit you and your furry friends.
Animals from all over Lebanon and The Middle East are referred to our hospital to either get a diagnosis, or to get advanced treatments.
We provide advanced abdominal ultrasonography, echocardiography (heart ultrasound), incisional and excisional biopsies, fine needle aspirates (FNA), radiography, and many more diagnostic tests (such as dermatological tests, haematology, biochemistry, ocular tests…).
When it comes to surgery, Dr Abdo Kallassy and his brilliant team revolutionised veterinary medicine in Lebanon. After years of attending medical congresses and advanced CPD courses, our team is able to provide you with gold standard levels of surgical interventions (whether neutering, intestinal resection and anastomosis, phacoemulsification cataract surgery, repair of diaphragmatic hernias, spinal surgery, and many more).